Gerber Asia provide the best purchasing professional manpower, system, and services to create customers' future competitiveness and satisfaction in the procurement from Asian countries.
Gerber Asia provide the customers for the Consolidation Service stuffing and loading several different but allied products into one container, which maximizes the purchasing efficiency of the customers and saves the ocean freight and logistics costs, drastically.
Gerber Asia provide optimized purchasing management services for corporate customers by this Consolidation Service.
In many cases, we can see that it is difficult for the customers to meet one full container shipment by one product, and the customers are preferable to buy a mixed container with several different products. However, the difficulties are that different suppliers and different loading ports are spread out in whole of country of China. Our Consolidation Service can help customers' difficulties by our nationwide specialists of purchasing system, logistics and purchasing expertise.
For example, Gerber Asia is loading the below different products /sizes of wires from different suppliers into one same container at one same shipping port.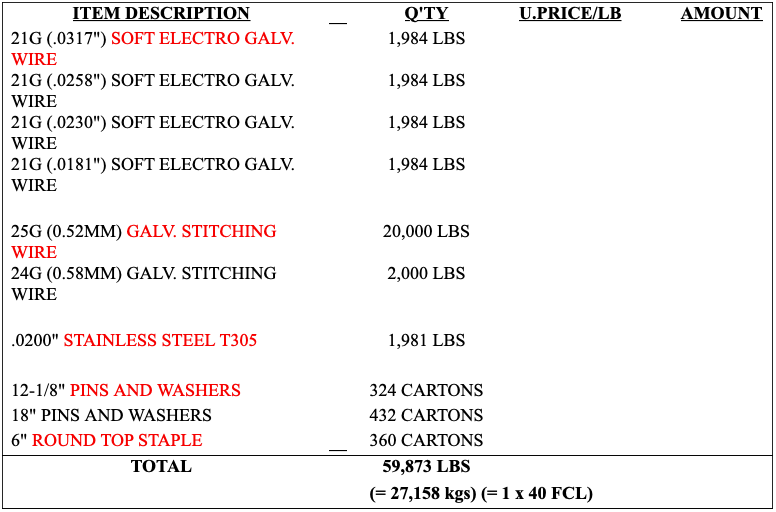 For another example, we can do the same for the out-door camping products – say, tents, backpacks, chairs, camping accessories, etc. into one 20 ft container.